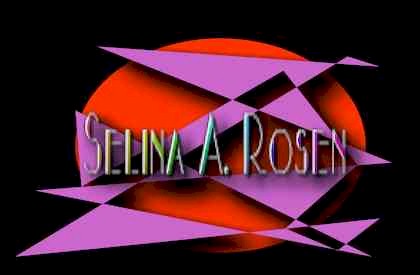 Looking for good, hard-hitting fiction with strong female characters -- some lesbian, some straight -- all kick ass?
You're here!
About me...... I write. If you really want to know more about me, then you have two choices. You can click here and see what I have to say about myself. Or you can click here and see what CJ Cherryh says about me. Since I'm helping C.J. sell her excess books, her opinion might be biased, but she writes a really neat bio!
Buy My Books!.....This link will take you to my page on the YDP website. This page is dedicated to my books--both print and electronic--from all my publishers. You will have access to a shopping cart and several ways to pay for your purchases. Buy my books and support your favorite starving artist... me!
Yard Dog Press..... In my spare time, I run a publishing company, primarily for books too risky for the New York publishing industry. Reasons vary. Buy our books. Support authors who take a chance. One of those authors, Brian A. Hopkins, won a Bram Stoker Award for BEST FIRST NOVEL for the title our press published -- The Licking Valley Coon Hunters Club -- a title no other house would touch because it wasn't "traditional." Read about our press , visit our website and see our products, or look at our General Guidelines.
Write to me..... Order my books! Order CJ's! Get me some spare time! PLEASE!
Other Links..... Check out these links on the Yard Dog Press site.
Conventions I'm Attending..... If you're interested, you can also check out what conventions I'll be attending by clicking this link to the YDP "Links" page. When you get there, either click on the "Conventions" bookmark or scroll down the page to the listing of conventions.
Questions or comments about this website should be addressed to the webmaster.